About Trade Show Attractions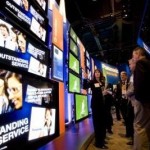 Capturing your customer's attention at a trade show can be a difficult task considering the hundreds of other vendors competing for attention. How would it improve your sales if tradeshow advertising flooryours became the main exhibit of the trade show event? Our trade show marketing products and strategies are designed specifically to draw the maximum amount of attention to your trade show exhibit.
The secret to effective trade show marketing is to use techniques that gather a crowd which naturally attracts an even larger crowd. With more than 10 years in the general marketing and trade show marketing industry, we understand what types of trade show promotions work to drive traffic to your booth.
From capturing leads online, to adding hype to your advertising campaigns, to driving crowds to your exhibit, we provide the tools that trade show marketing managers need to generate a successful return on their trade show investment.
More About Trade Show Attractions By Promotion Store LLC
You can always find excitement in the air at a Promotion Store LLC event. Our cutting edge, trendy products and attractions are at the forefront of event entertainment and are sure to leave a lasting impression on your audience. Our commitment to customer service has made us one of the leading companies in the country specializing in event attractions and promotional marketing strategies.
Our time tested marketing strategies were developed by our event coordinators and trade show staff who have had first-hand experience in the trade show industry since 1987. Our innovate approach to trade show marketing is the missing ingredient in YOUR recipe for success.
We take pride in our ability to assess your event needs and find a product or service that is sure to put you ahead of the competition. Our friendly and knowledgeable event specialists are ready to help find the right promotional tool to fit any budget. Ultimately, our goal is to help you achieve event success!
Specializing In Trade Show Attractions
We can't hide it… Trade Shows are our passion! We specialize in creating successful event attractions that won't break the bank. We stay on top of the latest trends in the trade show industry to bring you out-of-the box promotional tools that are guaranteed to attract attention and leave an unforgettable impression on your event attendees. Whether it's imprinted promotional products or interactive event attractions, you're sure to find just what you're looking for at Promotion Store LLC.
Small Sample of Past and Present Clients:
Auto Dealerships
Plaza Auto Group
Claremont Toyota
Honda Motors Company
Race Tracks
Vernon Downs NY
Meadowlands Race Track N.J.
Batavia Downs Race Track N.Y.
Banks
First Georgia Bank
First Southern Bank
Marine Bank
Mortgage Companies
Mortgage Alliance
Primary Financial
Champion Mortgage
Casinos
Harrah's Las Vegas
Jackpot Winners
Harrah's Louisiana
Miscellaneous Companies
Post Oak Mall
Radio One
Florida Lottery
Additional Clients Past and Current Fortune 500 Companies Include:
America Online
Wal-Mart
Coca Cola
Xerox
Burger King
John Deere
Fox Television N.Y.
Aflac Insurance
Proctor and Gamble
Coors
ABC Television N.Y.
The CW Channel 11 N.Y.